Chronotopes in Patrick Modiano's Fictional Writing of History
Abstract
The historical heritage that precedes our lives chronologically, such as the experiences of French Jews during the German occupation of their country in World War II, is of fundamental importance to the authorship of Patrick Modiano, born in 1945.  While the majority of his novels are clearly autobiographical in their references, Dora Bruder (1997) attempts to trace the life of a young Jewish girl during the Nazi Occupation of Paris.  Through the narrative, buildings, streets and various topoi in Paris and France become connected to certain experiences of time (chronos) in a manner resonant of Michail Bakhtin's theories of the chronotope, providing an interesting approach to discussing Modiano's unique form of recreating a traumatic past by means of fiction.
References
Bakhtin, Mikhail M. [1981] 2011. The Dialogic Imagination: Four Essays by M.M. Bakhtin. (Edited by Michael Holquist.) Austin: University of Texas Press.
Bem, Jeanne. 2000. "Dora Bruder ou la biographie déplacée de Modiano." Cahiers de l'Association international des études française 52:221–32.
Genette, Gérard. 1972. "Discours du récit: essai de méthode." In Figures III, Paris: Seuil, 65–267
Hilsum, Mireille. 2012. "Serge Klarsfeld/Patrick Modiano: enjeux d'une occultation." L'Herne 1:187–91.
Modiano, Patrick. 1990. Voyage de noces. Paris: Gallimard.
Modiano, Patrick. 1997. Dora Bruder. Paris: Gallimard. Edition Folio 1999.
Modiano, Patrick. 2014. The Search Warrant. London: Harvil Secker. Translated by Joanna Kilmartin and first published in Great Britain in 2000 by The Harvill Press.
Nobelprize.org. 2014. "The Nobel Prize in Literature 2014." Press release, https://www.nobelprize.org/nobel_prizes/literature/laureates/2014/ press.html (accessed 22 April 2017).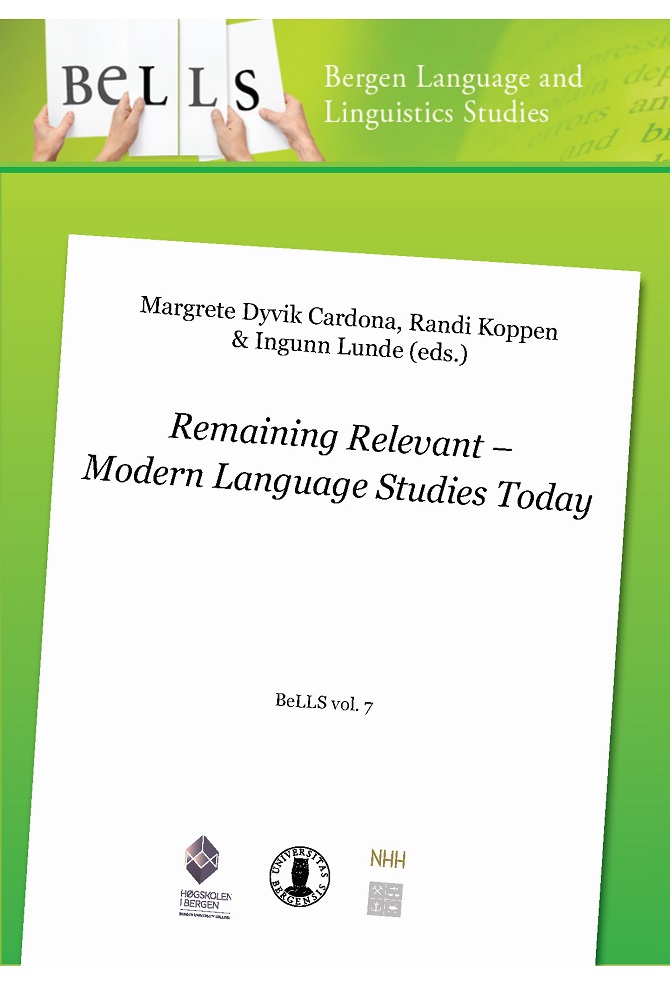 Downloads
How to Cite
Holm, Helge Vidar. 2017. "Chronotopes in Patrick Modiano's Fictional Writing of History". Bergen Language and Linguistics Studies 7 (September). https://doi.org/10.15845/bells.v7i0.1163.
License
Copyright (c) 2017 Helge Vidar Holm
This work is licensed under a Creative Commons Attribution 4.0 International License.