Cuestionario LIAS para entrevistas
Abstract
El cuestionario que se presenta a continuación es el que, en principio, se empleó en cada una de las capitales encuestadas, tanto en Hispanoamérica como en España. Sin embargo, es menester aclarar que en algunas capitales las personas investigadoras realizaron enmiendas y adaptaciones por cuenta propia, según los intereses y las inquietudes de cada investigador para su país.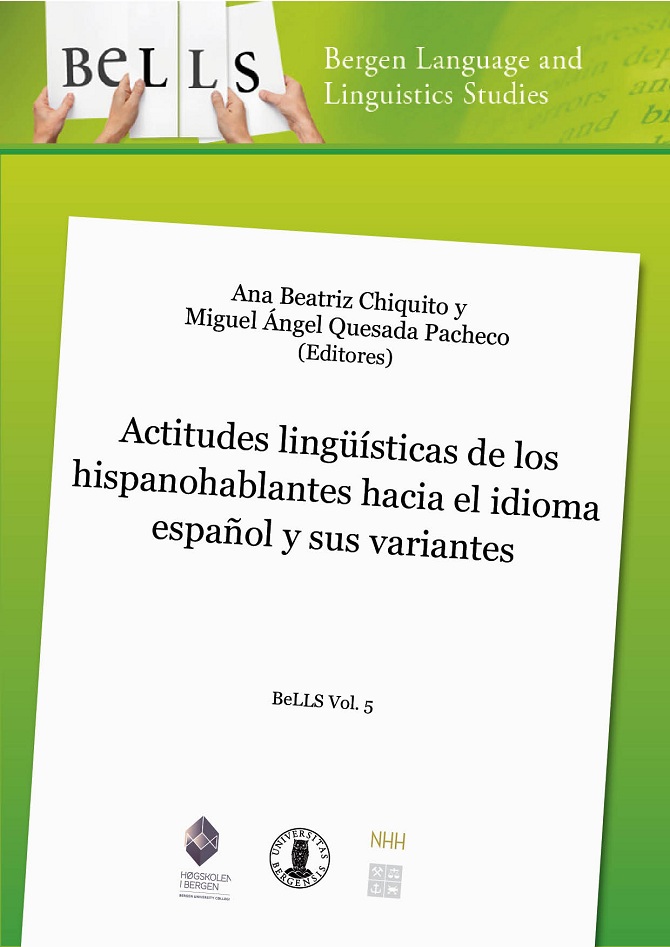 Downloads
How to Cite
LIAS, Proyecto. 2014. "Cuestionario LIAS Para Entrevistas". Bergen Language and Linguistics Studies 5 (November). https://doi.org/10.15845/bells.v5i0.699.
License
Copyright (c) 2014 Proyecto LIAS
This work is licensed under a Creative Commons Attribution 3.0 Unported License.