The Development of ICAME and the Brown Family of Corpora
Abstract
Knut Hofland has been closely and continuously connected with two seminal developments in the history of corpus linguistics: the development of the organization known as ICAME (in full: the International Computer Archive of Modern and Medieval English), and the development of the Brown Family of Corpora. The best way I can find to pay tribute to Knut's key contribution to corpus linguistics is to sketch the history of these two interconnected development of corpus linguistics, and of his role in them.
Keywords: ICAME; Brown Family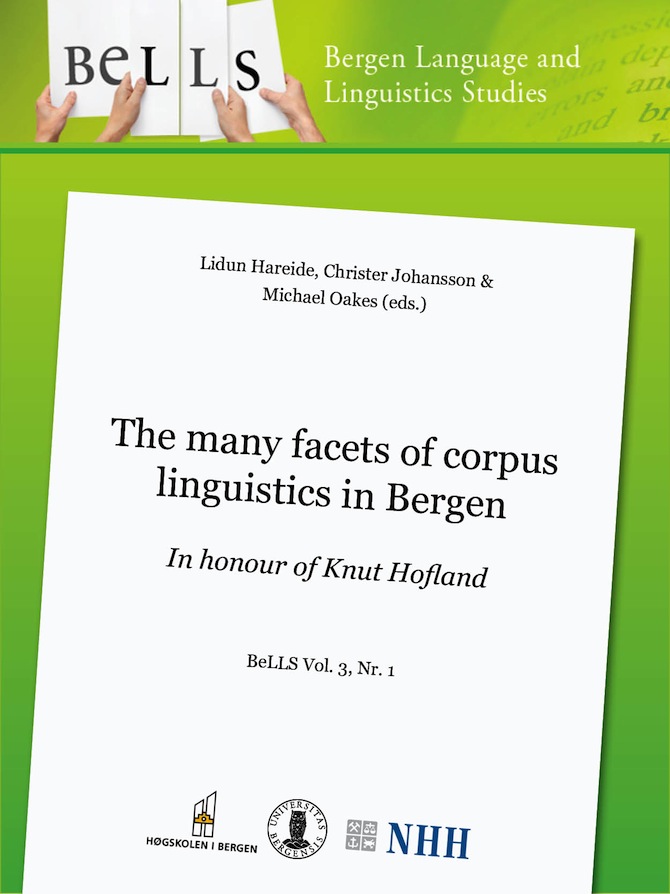 Downloads
How to Cite
Leech, Geoffrey. 2013. "The Development of ICAME and the Brown Family of Corpora". Bergen Language and Linguistics Studies 3 (1). https://doi.org/10.15845/bells.v3i1.358.
License
Copyright (c) 2013 Geoffrey Leech
This work is licensed under a Creative Commons Attribution 3.0 Unported License.