The Bergen translation corpus TK-NHH – design and applications
Abstract
The Bergen Translation Corpus (TK-NHH) is the result of a fruitful collaboration between Knut Hofland at UniResearch and the Department of Professional and Intercultural Communication at NHH Norwegian School of Economics. The corpus comprises translations into English, French, German and Spanish of the same Norwegian source texts. The translations have been produced by candidates sitting for the National Accreditation Exam. In this contribution to the Festschrift in honour of Knut Hofland, we aim to describe the corpus design, explain how it can be used to test a variety of translation-relevant questions and also present some results from a case study using data drawn from the corpus.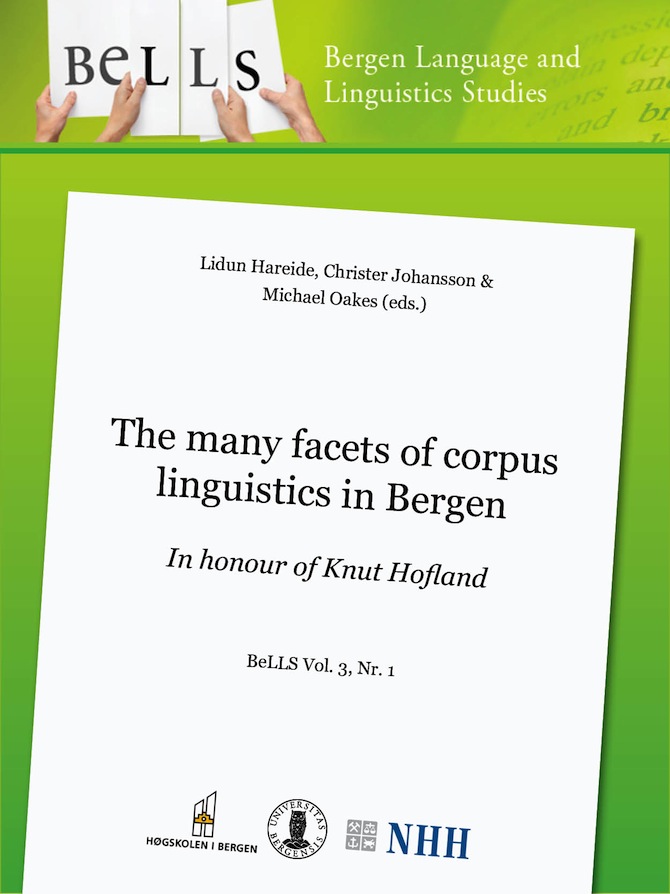 Downloads
How to Cite
Simonnæs, Ingrid, and Sunniva Whittaker. 2013. "The Bergen Translation Corpus TK-NHH – Design and Applications". Bergen Language and Linguistics Studies 3 (1). https://doi.org/10.15845/bells.v3i1.364.
License
Copyright (c) 2013 Ingrid Simonnæs, Sunniva Whittaker
This work is licensed under a Creative Commons Attribution 3.0 Unported License.