Recent developments in Norwegian corpus lexicography
Abstract
This paper gives an account of recent efforts within corpus-based lexicography in Norway. I explore the lexical neology database that has been developed in the Norwegian Newspaper Corpus project (Andersen and Hofland 2012). The aim of the paper is to show how this resource has been used for practical lexicographical work in two dictionary projects representing the Nynorsk and Bokmål/Riksmål varieties of Norwegian, respectively.
Keywords: lexicography; standardisation; corpora; neologisms; neology; Norwegian; Bokmål; Nynorsk; Riksmål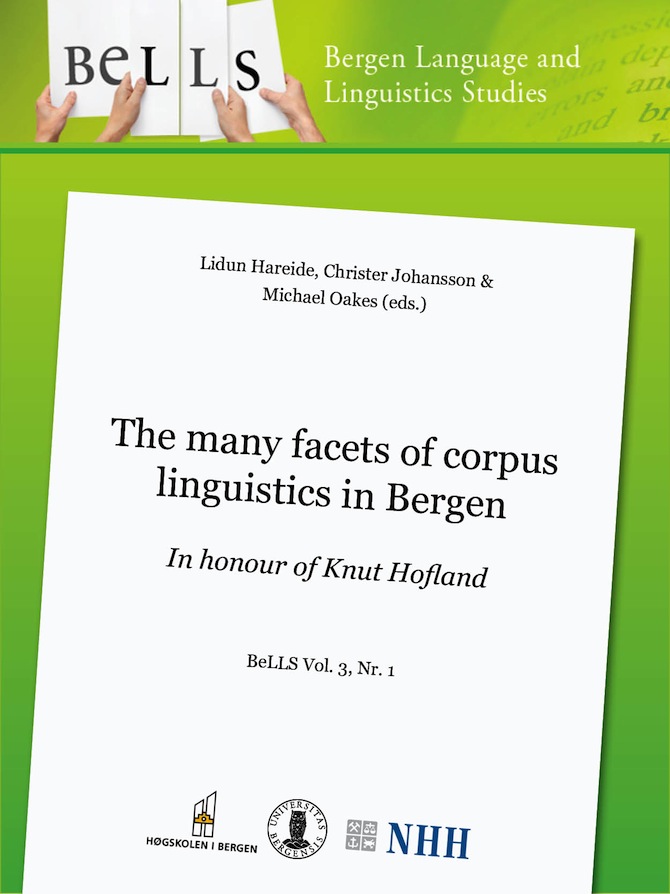 Downloads
How to Cite
Andersen, Gisle. 2013. "Recent Developments in Norwegian Corpus Lexicography". Bergen Language and Linguistics Studies 3 (1). https://doi.org/10.15845/bells.v3i1.365.
License
Copyright (c) 2013 Gisle Andersen
This work is licensed under a Creative Commons Attribution 3.0 Unported License.