KIAP – reflections on a complex corpus
Abstract
In this article we describe the KIAP corpus, a corpus of 450 research articles covering three disciplines (economics, linguistics and medicine) and three languages (English, French and Norwegian) located at the University of Bergen/Uni Research. We describe the rationale for article selection, the functionalities of the corpus as well as important results coming out of the use of the corpus in the KIAP project. Moreover, we discuss the use of the corpus as a methodological tool for the generation and revision of hypotheses on linguistic phenomena characteristic of person manifestation in scientific discourse. Finally, we present some key features of Norwegian medical articles that are relevant in the discussion of the phenomenon of standardisation of scientific discourse.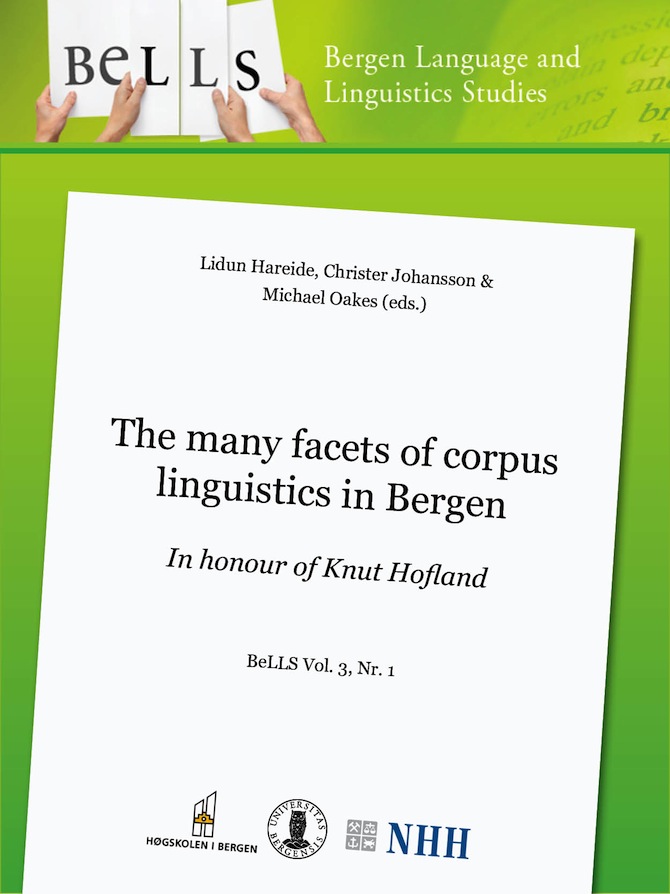 Downloads
How to Cite
Fløttum, Kjersti, Trine Dahl, Anders Alvsåker Didriksen, and Anje Müller Gjesdal. 2013. "KIAP – Reflections on a Complex Corpus". Bergen Language and Linguistics Studies 3 (1). https://doi.org/10.15845/bells.v3i1.367.
License
Copyright (c) 2013 Kjersti Fløttum, Trine Dahl, Anders Alvsåker Didriksen, Anje Müller Gjesdal
This work is licensed under a Creative Commons Attribution 3.0 Unported License.