Spanish teenage language and the COLAm-corpus
Abstract
The results of the research done on Spanish teenage language with the COLAm corpus[1] of  Bergen University is presented in this paper. The teenagers are trying to find their their independence, separating themselves from the adults as well as the child generation a situation they share with their peers. The interaction with them is crucial and affects their language. The special characteristics of teenage talk like frequent discourse markers, anglicisms, intensifications and taboo words, not only create bonds within their members but work as identity markers.

Keywords: corpus, teenage language, discourse markers, intensifiers, hedges, vocatives, loanwords, taboo words.


[1] The Corpus Oral de Lenguaje Adolescente would not exist without Knut Hofland at UniDigital's expertise and his collaboration with the transcribers of the COLA-corpus.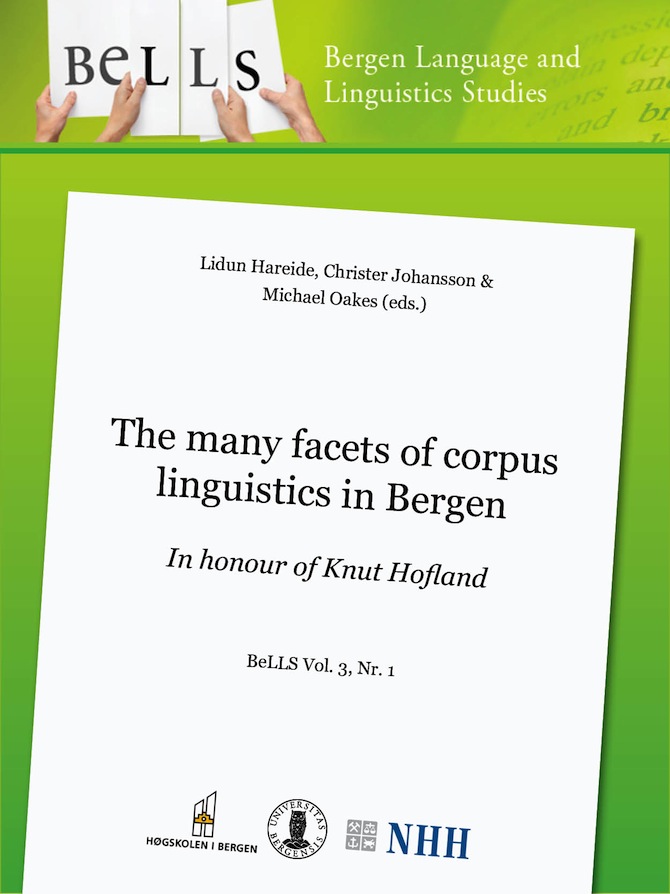 Downloads
How to Cite
Jørgensen, Annette Myre. 2013. "Spanish Teenage Language and the COLAm-Corpus". Bergen Language and Linguistics Studies 3 (1). https://doi.org/10.15845/bells.v3i1.368.
License
Copyright (c) 2013 Annette Myre Jørgensen
This work is licensed under a Creative Commons Attribution 3.0 Unported License.