Forty years of working with corpora: from Ibsen to Twitter, and beyond
Abstract
We provide an overview of forty years of work with language corpora by the research group that started in 1972 as the Norwegian Computing Centre for the Humanities. A brief history highlights major corpora and tools that have been developed in numerous collaborations, including corpora of literature, dialect recordings, learner language, parallel texts, newspaper articles, blog posts and tweets. Current activities are also described, with a focus on corpus analysis tools, treebanks and social media analysis.
Keywords: corpus building; corpus analysis tools; treebanks; social media analysis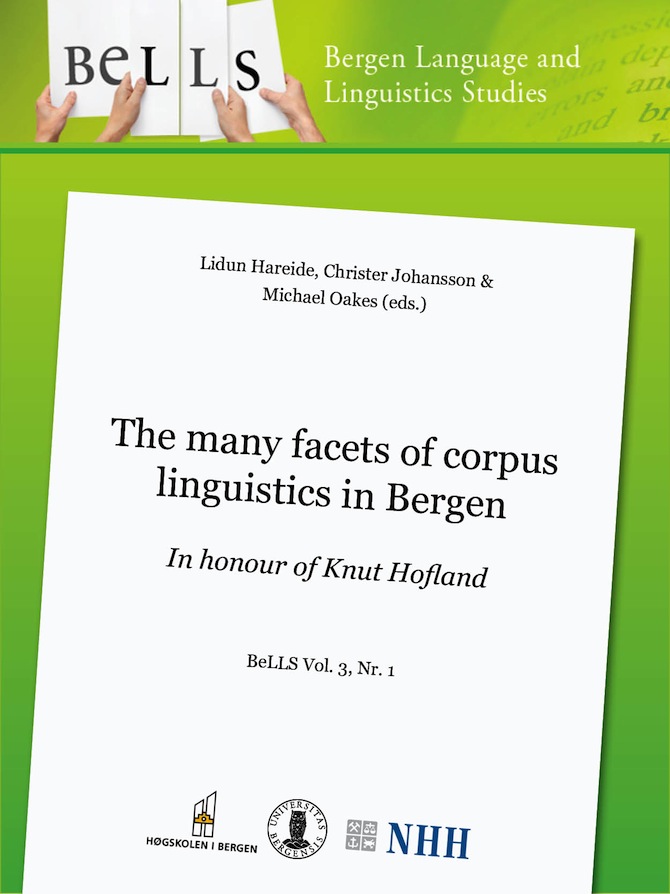 Downloads
How to Cite
Hofland, Knut, Paul Meurer, and Andrew Salway. 2013. "Forty Years of Working With Corpora: From Ibsen to Twitter, and Beyond". Bergen Language and Linguistics Studies 3 (1). https://doi.org/10.15845/bells.v3i1.371.
License
Copyright (c) 2013 Knut Hofland, Paul Meurer, Andrew Salway
This work is licensed under a Creative Commons Attribution 3.0 Unported License.