A corpus-based study of English approximate negators and their translations into Spanish
Abstract
This paper reports on a corpus-based analysis of how English affixal negation is translated into Spanish and the extent to which the use and distribution of the translations differ from those in non-translated Spanish texts. Empirical data for the study are drawn from the ACTRES Parallel Corpus (P-ACTRES http://actres. unileon.es/) and from the Corpus de Referencia del Español Actual (CREA). The cross-linguistic analysis reveals a fairly large and varied inventory of Spanish translation choices which are then compared with non-translated CREA data. The contrastive procedure includes a verification of target language fit which reveals that differences in translated and non-translated usage are statistically significant. These differences are interpreted qualitatively in terms of translation universals.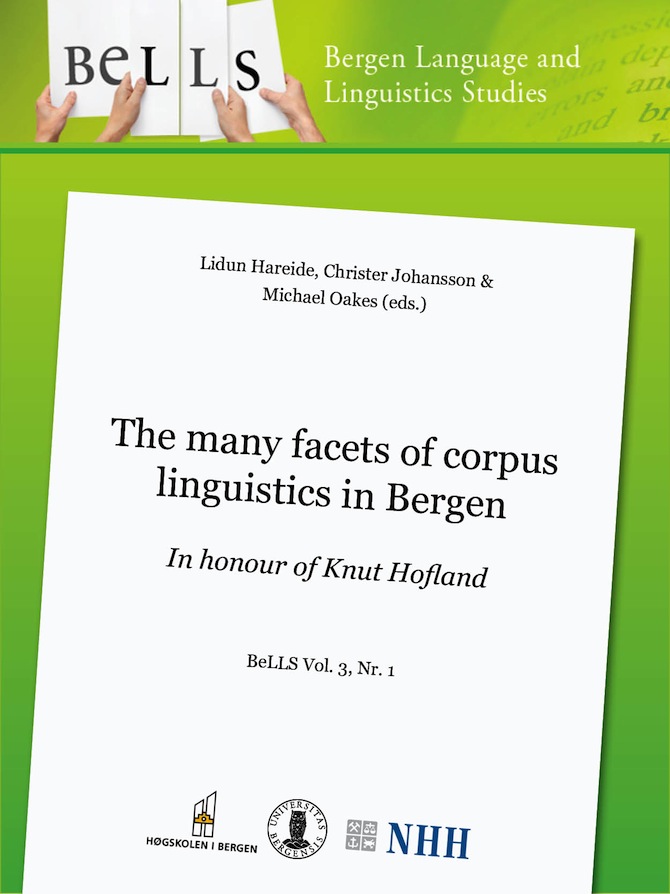 Downloads
How to Cite
Rabadán, Rosa, and Marlén Izquierdo. 2013. "A Corpus-Based Study of English Approximate Negators and Their Translations into Spanish". Bergen Language and Linguistics Studies 3 (1). https://doi.org/10.15845/bells.v3i1.361.
License
Copyright (c) 2013 Rosa Rabadán, Marlén Izquierdo
This work is licensed under a Creative Commons Attribution 3.0 Unported License.